In this article we will learn about how to prepare the Invoice template in Microsoft Excel.
Purchase order template is an extremely simple business and budget friendly solution. If you want to create a purchase order, and if you already use Excel or Open Office, simply download our free purchase order template, and you can whip put a purchase order in a matter of minute with this version. You only add a logo or color scheme command forms to customize the form.
Let's download invoice template sample in Excel and understand how we can use of it.
To download the Purchase Orderin Excel follows below given steps:-
Click on the Microsoft Excel 2013.
After clicking on the icon, Excel window will appear as below shown snapshot.
In the search tab search purchase order template, Excel will search so many purchase order templates.
To pick the template just click on the template.
Click on Create.
Excel will create a readymade purchase order template.
You can insert your company logo in this purchase order.
Below to the logo in the left side you can write your company address.
After writing your own add below in the left side you can write your customer's company address.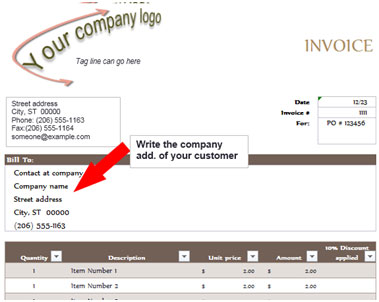 In the table you can define Quantity, Description, Per unit Price, Amount and discount if applicable.
After filling the purchase order template you will get the final amount and a template is already having all required formulas it will calculate all the amount automatically.
This is all about the Purchase order format in Microsoft Excel 2010 and 2013.