We can use Asterisk (*) & Question mark (?) wildcards.

The * Wildcard

Following is the snapshot of the example that we are going to use




From above data, we will use Wildcard Asterisk (*) to represent any number of characters in that position

We have enteredAL* in State column
Advance filter will look for all the states that start with characters as "AL"
Press ALT + A + Q for launching advance filter dialog box & follow the below ranges in the fields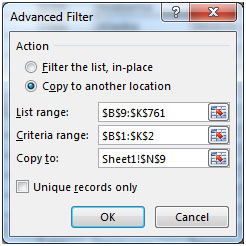 This example will produce the following list of States that contain characters "AL"




The '?' Wildcard
 
We will use question mark Wildcard (?).It represents one character within a string or text in that position
We need to follow the below steps:
We have "Boys Clothing ???Yrs"as Wildcard in Product column
Advance filter will look for all the text that meets the condition & extract the result.
The 3 question marks represent 3 characters
In this example, there are two Boys Clothing slabs i.e. 0-5 Yrs& 6-8 Yrs.
The question mark wild card will pull out both the entries


Press ALT + A + Q for launching advance filter dialog box & follow the below ranges in the fields




This example will extract the data that contains list of Products that has Boys clothing.Refer below snapshot for more information: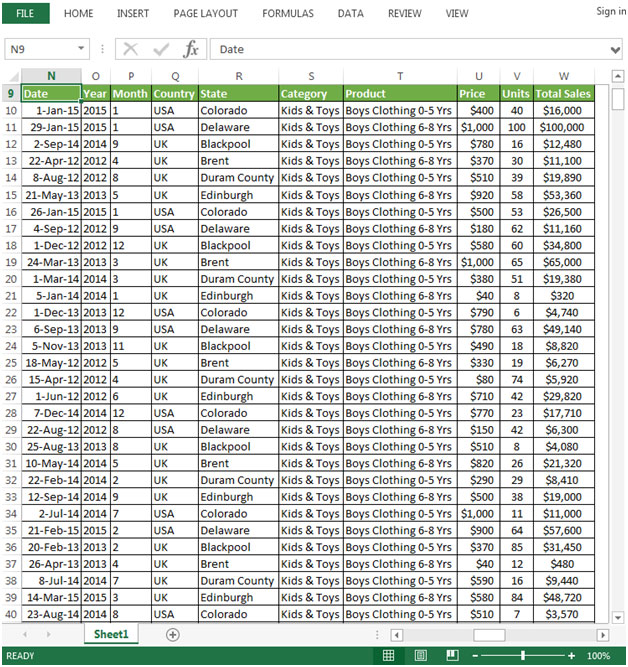 ADVANCE FILTER INDEX:
Introduction to Advance Filter
1. Using "And", "Or" and Multiple Criteria
2. How to Filter Unique Records?
3. How to Use Wildcards?
4. Extract records after specific date criteria
5. Extract items between 2 Date's criteria
6. How to extract data with specific text?
7. How to extract data to another worksheet using VBA?