In this article, we will learn how we can delete blank rows or rows that contain blank rows in Microsoft Excel 2010.
Go To Special: – This option is used quickly direct to different cells in Excel.
Shortcut: F5 and Ctrl+G
Command button: Home>Find & Select >Go to Special.
Let's take an example to understand how we can delete empty rows.
We have data in sheet 1 in which column A contains Agent list and Column B to E contains the numbers zone wise. Also, we have blank row after every entry in Excel. We need to delete every blank row.

To delete the blank rows, follow below given steps:-
Select the range A2:E22 from which we will select the blank rows. So press the key Ctrl+G on your keyboard.
'Go To' dialog box will appear. Then click on Special > click on blanks > click on OK.
Only blank rows will get selected.
Press Ctrl+- on your keyboard.
Delete dialog box will appear.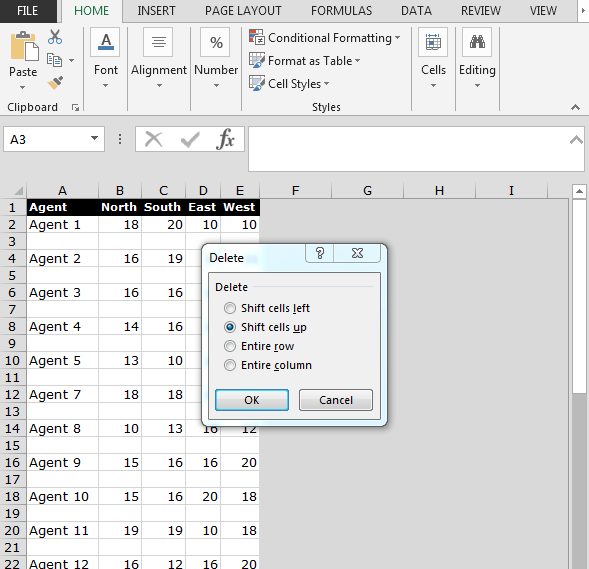 Click on Shift cells up, and then on OK.
All blank rows will get deleted.
This is the way to delete the blank rows in Microsoft Excel by using only 2 keyboard shortcuts.