In this article, we will learn how to add a picture to a header or footer in Microsoft excel 2010.
To add a picture to a Header/Footer, follow the below mentioned steps:
Click on Page Layout ribbon
Click on Print Titles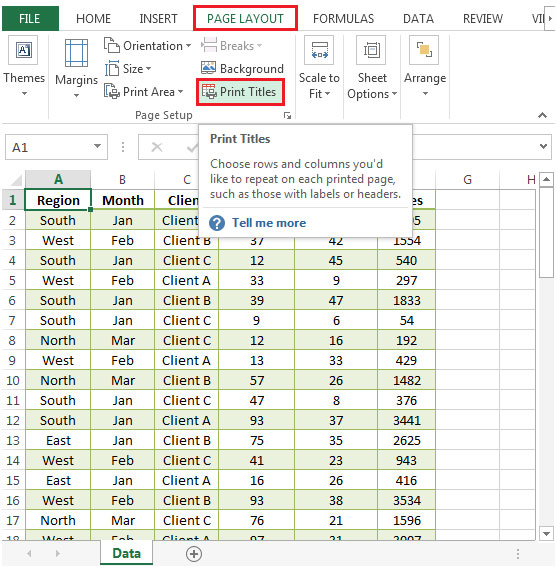 The Page Setup dialog box will be displayed
Select Header/Footer tab
Click on Custom Header
Select a section (Left, Center or Right), and click on Insert Picture.
You can either search web for image or you can attach an image from the local hard disk by selecting From a file option
Click on Insert button after selecting the image.
You can see in the Right section, there is a picture code will be displayed as &[Picture]
Click on OK
You will be able to see image of Tiger & Header dropdown has been changed from [none] to [&Picture]
Click on Print Preview, and you will see image in Right corner of the Header section.


Similarly, you can add image in Footer section.