In this article, we will learn how and where we can use the Quick Access bar in Microsoft Excel.
We can use the Quick Access toolbar to use the tool which we use frequently while working in Excel. You can even add commands to the Quick Access Toolbar that are not in the ribbon. By default, the Quick Access Toolbar contains the Save, Undo and Redo button.
Let's say we want to add cells to watch window.
Follow below given steps to add a command to the Quick Access Toolbar:-
Go to top of the Excel.
Click on Customize Quick Access Toolbar.
Dropdown list will appear.
Click on More commands.
Excel options dialog box will appear.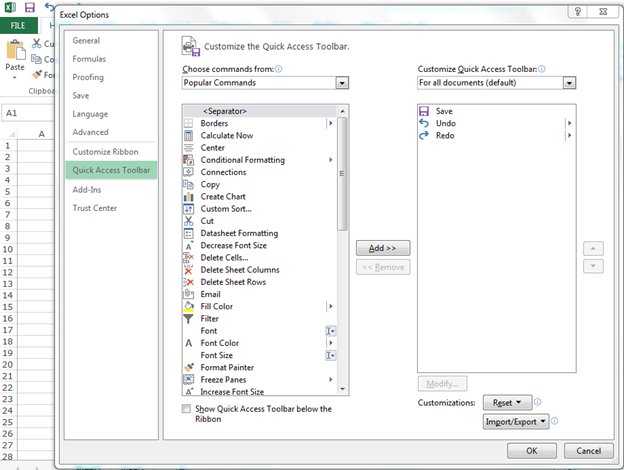 Select all commands from the dropdown list of choose commands from.
Find the window watch from the list, click on Add button, and then click on OK.
Watch window will appear in the quick access toolbar.
Note:- To remove the a command from a Quick Access Toolbar, right click on the command and click remove from Quick Access Toolbar.