In this article, you will learn how to remove personal information from a workbook.
When you save a workbook, some of your personal information such as your name, company name, author name, last saved by, etc. will also be shared when you share your workbook with your colleagues, clients or friends.
Click on File menu
From Info option, you will find various details of the workbook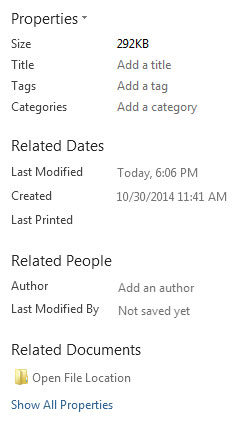 To prevent this information from a workbook being shared with other people, you can follow the below steps:
Press ALT + F11 to launch Visual Basic Editor Screen.
Click on Insert, select Module
Define a suitable name for the Macro & enter the code as follows:
Sub Remove_Personal_Information()
ActiveWorkbook.RemovePersonalInformation = True
End Sub




Press F5 key to run this code, and then save and close your workbook.
The next time you will open the workbook, you will not find personal information.